Crêpes, blintzes, pannkaka, pandekage, panqueques – whatever you call them, they're delicious.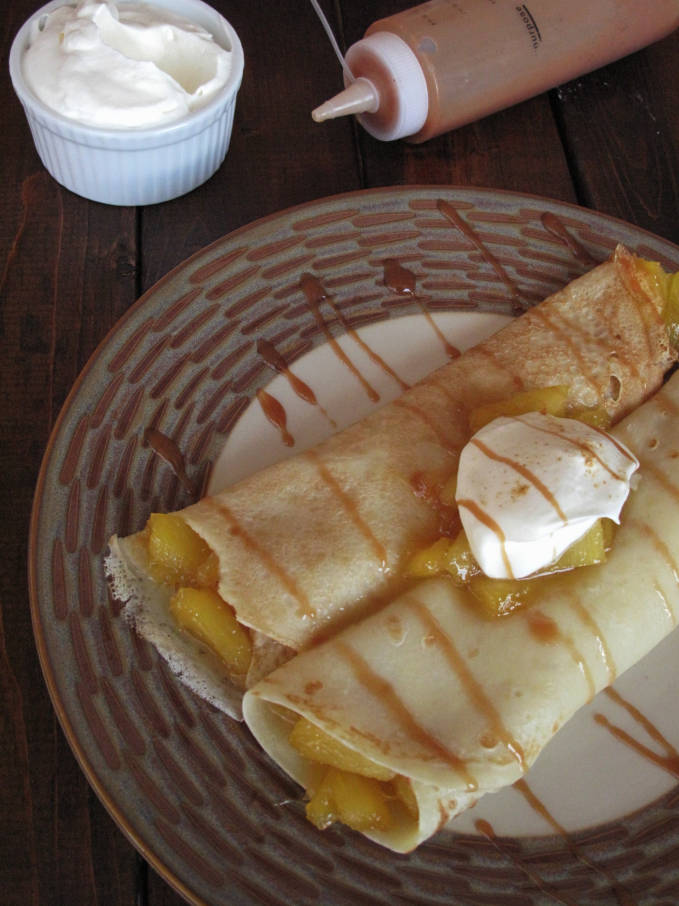 They're so delicious that I've been known to steal them. From my own Mom.
My Mom makes the best crepes I've ever had (including in Paris). I can scarf them down plain – without a filling.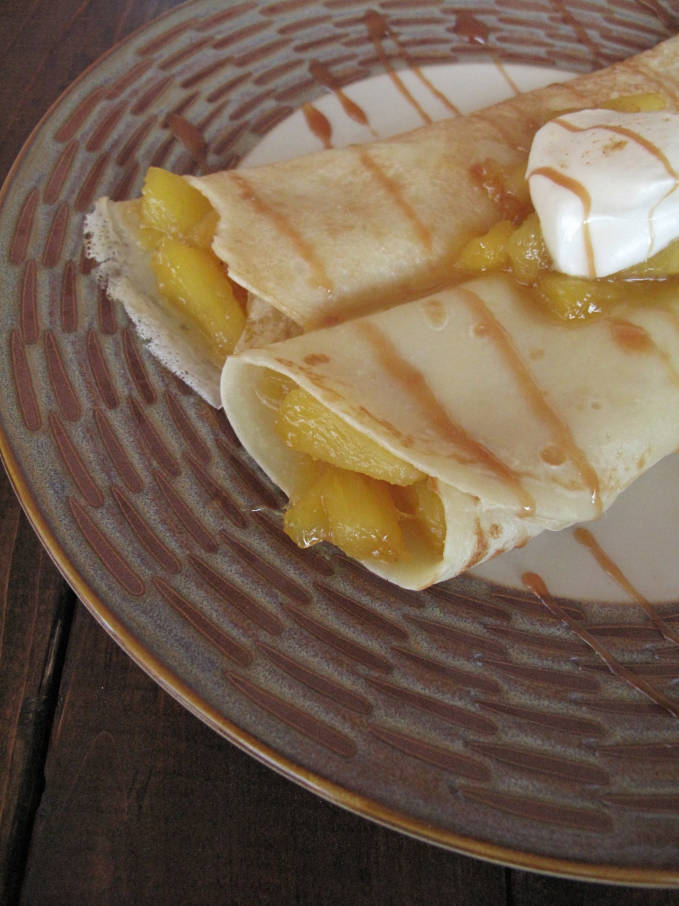 In fact, she pretty much flips them from the pan into my hands. The burns on the roof of my mouth are worth it. So worth it.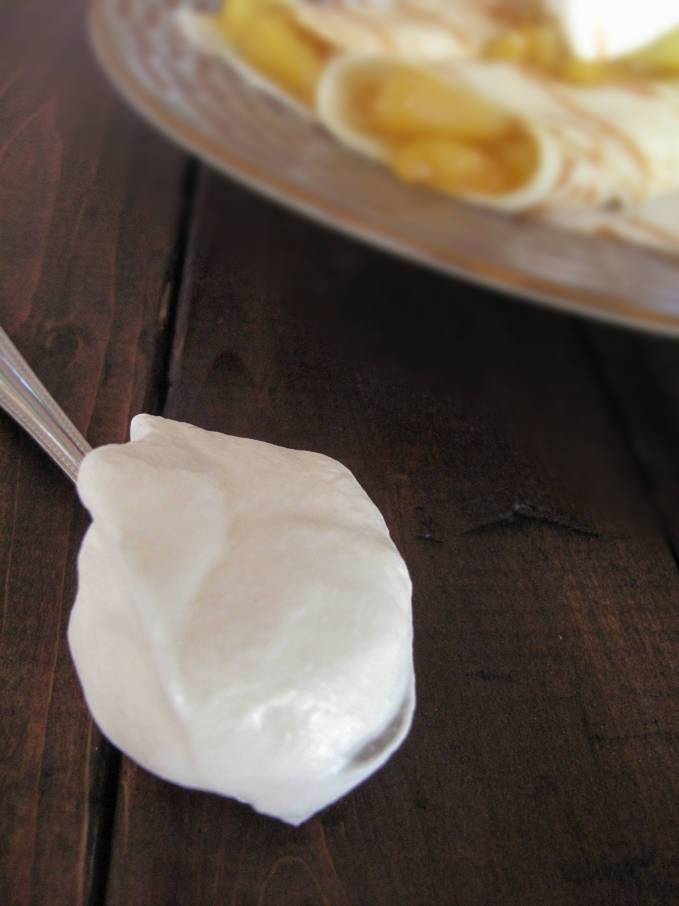 But once I eat my tenth crepe, or so, my Mom transforms into a crepe guard. She protects the treasure with her left arm as her right arm pours delicious batter into a frying pan. One eye on me, making sure I don't grab one, and another on the pan.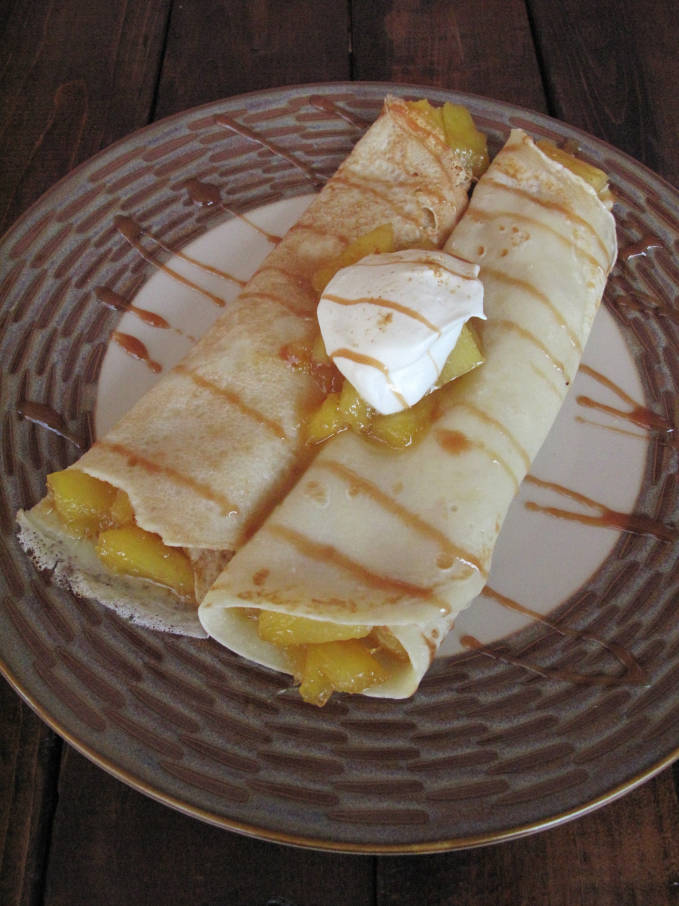 She says that I should "save some for others" or that they might "ruin my appetite". I learned how to get around that though. Quite simply, really.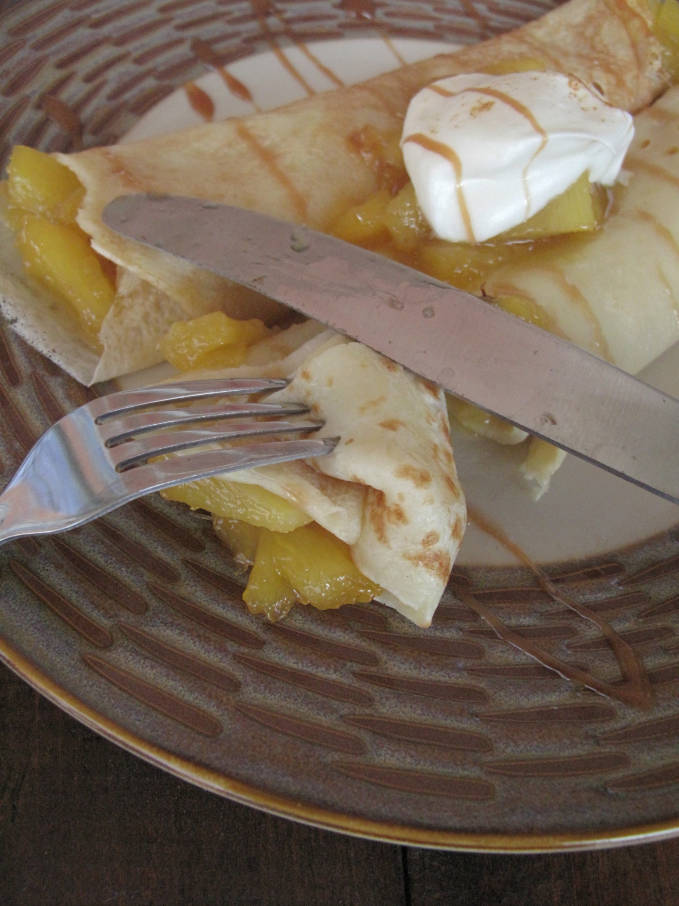 I sneak up behind her and grab a crepe. Then I begin to run up the stairs, chewing, as she yells from the kitchen. I can only get one that way though. After that, security increases around the crepes.
So today, while she was at work, I made some crepes myself from a recipe I developed with her. To mimic the experience of a real "Mom-crepe" I chawed on them while running up the stairs. That's what I did this Monday. What did you do?
Happy Easter and Passover to everyone celebrating!

French crêpes with a delicious pineapple-ginger filling.
Ingredients
For the crepes:
2 eggs
A scant 3½ cups (850ml) milk
3½ cups + 6 tablespoons (485g) flour
A scant 2 cups (475ml) water
1 teaspoon sugar
½ teaspoon salt
Vegetable oil, for frying
For the pineapple-ginger filling:
3 tablespoons butter
½ a pineapple, chopped into pieces
½ teaspoon powdered ginger
3 tablespoons sugar
2 tablespoons honey
¼ cup (62.5ml) orange juice
⅛ cup (31.3ml) coconut rum
Method
Prepare the crepes:
Beat together 2 eggs with a scant 3 cups of milk (700ml). Sift in all the flour and whisk; batter will be thick. Add the rest of the milk, the water, the sugar, and the salt. Whisk until there are no pockets of flour. Pass the mixture through a sieve. Let stand uncovered at room temperature for 30-60 minutes. Heat up a frying pan with some vegetable oil on a medium-high and ladle crepe batter into the pan, tilting the pan so that a small amount of batter (about a ladle) covers the entire pan. Flip when some brown spots form. Add more milk or water if crepe batter becomes too thick as this will result in thick crepes.
Prepare the pineapple-ginger filling:
Melt the butter in a frying pan on high heat. Once the butter sizzles, add in the pineapple and ginger and stir. About four minutes later add in the sugar and stir until it caramelizes. Add in the honey and orange juice. Cook for three minutes, stirring. Add in the rum and cook until the pineapple caramelizes.
Assemble:
Place pineapple-ginger filling in a crepe and fold the crepe over. Serve with whipped cream, caramel, or powdered sugar.