About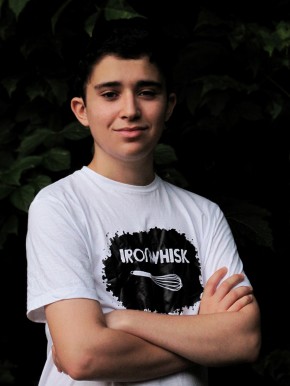 Welcome to IronWhisk.com!
My name is Ilan [EE-lan] and I'm a seventeen year old Canadian food blogger. This blog covers mainly dessert recipes but there's the occasional savoury dish plus lots of helpful tips and tricks in regularly published tutorials.
Being seventeen, I'm in my last year of high school this year. Soon I'll be free! Well, not really, university is next. I want to pursue a career in law.
I blog about my life, neat things happening in the world, and of course about food! Every post is different. The only thing they have in common? They're awesome. Oh yeah – they're also all in English.
The goal of this blog is to inspire creativity in you. It's to get you to step into your kitchen and make a big batch of chocolate cupcakes. Why? It's so my chances of getting a cupcake in the mail increase. No, seriously, if you have cupcakes to share I'd be glad to provide my mailing address.