My teeth are pretty straight; I mean they're not that bad. Nevertheless, a few days ago, I was brought to the orthodontist and was told that I was getting braces. Great. Braces sure are perfect for high school. After all, all the cool kids have braces. I was going to be a cool kid.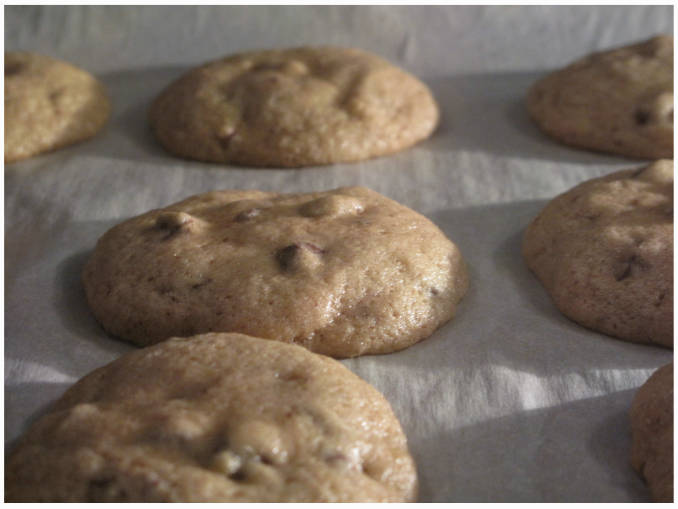 And so they placed the braces for the top row of my teeth on. They used an ultraviolet light to set the cement that attached the ceramic brackets to my teeth. I felt a strange warm feeling in my mouth. It was a strange feeling: I don't usually shine strong ultraviolet light rays into my mouth (except of course for Fridays when that's what I do for fun).
Alright. I had two metal wires running along my top teeth. They didn't hurt, they just felt strange as I ran my tongue over them.
Then they started to hurt. A lot. I tried salt water, Listerine, no matter what I tried they hurt so much I had to take pain medication. My teeth were literally being rearranged and my gums were fighting back. I couldn't eat anything except mush because it hurt to bite. All I had for a few days was soup, mashed potatoes, and oatmeal.
I then got an unusual craving for chocolate chip cookies. But, unfortunately, cookies aren't that easy to eat when you can't really chew. So, of course, the obvious solution is soft-baked cookies.
These cookies are great on their own or you can also sandwich your favourite ice cream between two cookies and wrap them with a pretty ribbon. I used French vanilla and red wool (hey, I'm not made of ribbon).

Soft and chewy chocolate chip cookies with ice cream.
Ingredients
For the cookies:
1 cup (230g) softened, unsalted, butter
½ cup (100g) granulated sugar
1½ cups (300g) packed brown sugar
2 eggs
1 tablespoon vanilla extract
2½ cups (310g) all-purpose flour
¾ teaspoon salt
1 teaspoon baking powder
1 teaspoon baking soda
Chocolate chips, to taste
Method
Prepare the cookies:
Preheat the oven to 350°F (175°C). In a large mixing bowl, cream the butter, sugars, eggs and vanilla. Sift together the flour, salt, baking soda, and baking powder. Combine the wet and dry ingredients. Stir in the chocolate chips. With your fingers, place golf-ball-sized dough portions 2 inches apart on an ungreased cookie sheet. Bake for 9 minutes, or until the edges are light brown. Resist the urge to bake the cookies for longer than 9 minutes, even if they appear underbaked (trust me, you'll regret it - don't even go 10 minutes!)