Fondant is a type of icing used to decorate cakes, cookies, cupcakes, and pastries (it's how they make wedding cakes all shiny and smooth!) Fondant can usually be divided into two groups: poured fondant (like the type that can be found in Cadbury Creme Eggs) and rolled fondant. Regular rolled fondant (which contains things like glycerin) is not very tasty, while rolled marshmallow fondant (abbreviated often as MMF) is a bit softer and tastes much better. Fondant can be purchased at cake decorating stores and art supply stores such as Michaels, or made at home. Store bought fondant is expensive and also tastes awful. I mean, really bad. (2017/08/11: Actually Satin Ice is pretty good!)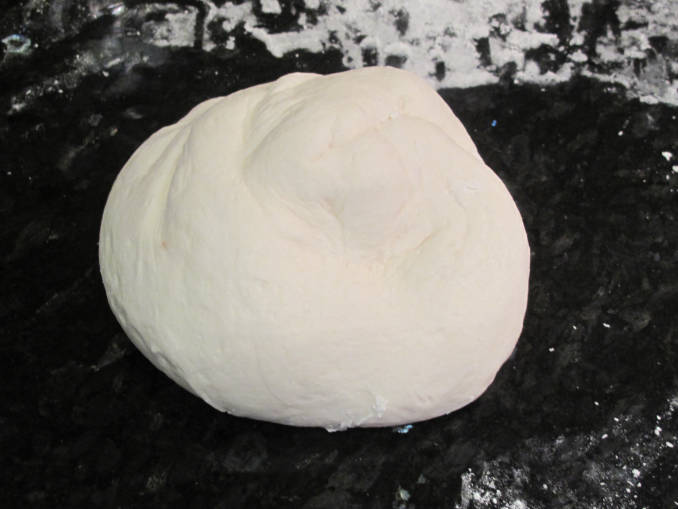 Despite popular belief, fondant can be easy to make, inexpensive, and delicious. Gone are the days of disgustingly sweet fondant (I have personally banished them – you can thank me by subscribing or sending me gifts… I like chocolate).
Start off with a bag of large marshmallows.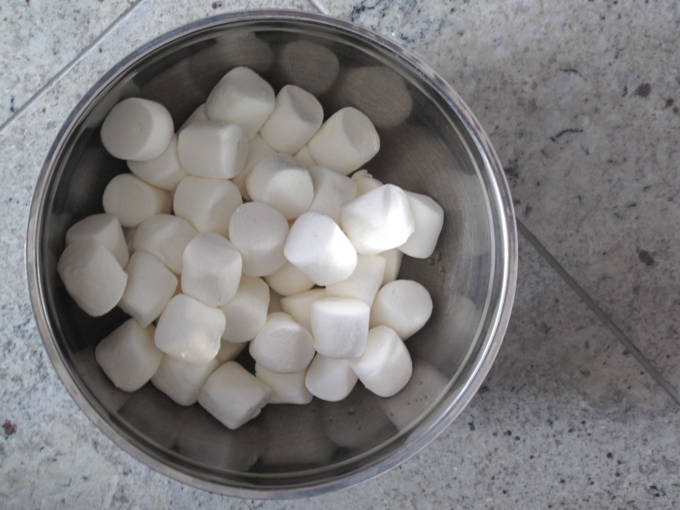 Large marshmallow bags typically have around a hundred marshmallows. You'll then want to eat a few handfuls and place fifty marshmallows into a bowl along with two tablespoons of water and 1/2 a teaspoon of almond extract or a teaspoon of vanilla extract (be careful – make sure you use a clear extract since a brown-coloured vanilla extract will change the colour of your fondant!)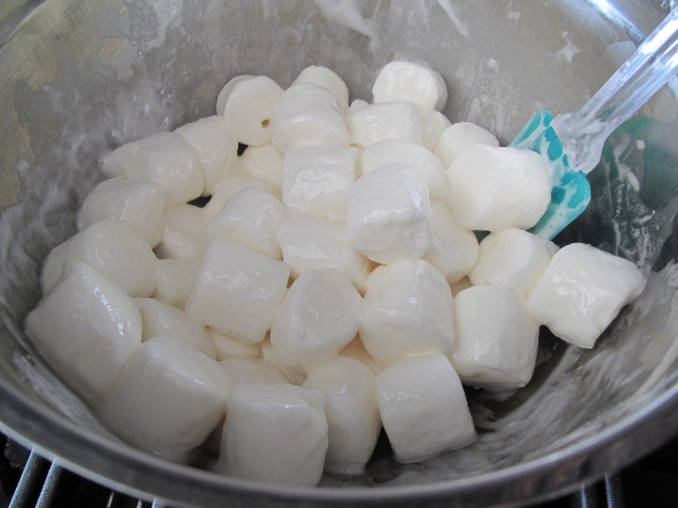 You now have two options: either melt the marshmallow mixture in the microwave in thirty second intervals, stirring so the marshmallows don't explode (they'll puff up), or cook them on a double boiler. A double boiler is a pot of simmering water on a stove under a bowl. As the steam from the water hits the bowl, the marshmallows will warm up and melt. Choose whatever method is easier for you, stirring with a spoon greased with Crisco (or butter) until everything is melted and you have thick liquid-marshmallow.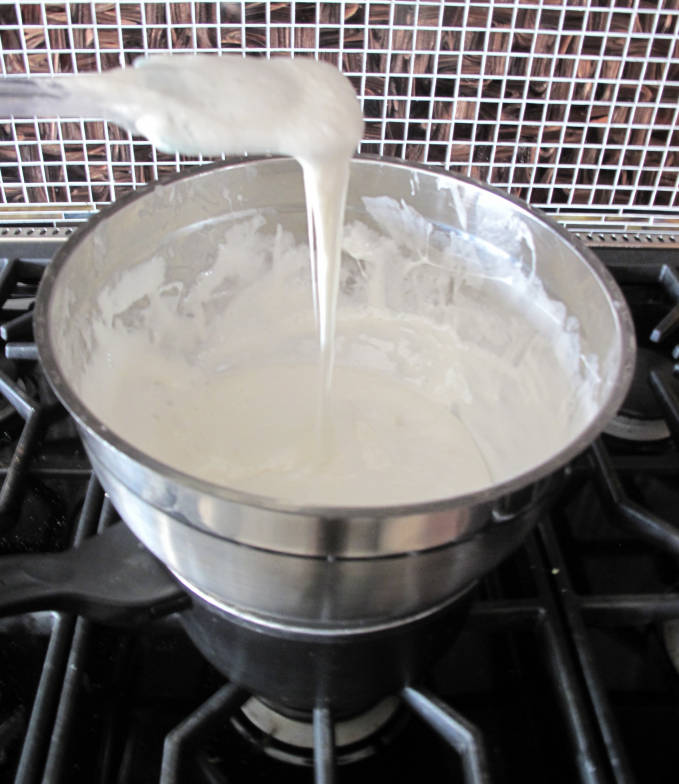 Add in three cups of powdered/icing sugar one cup at a time, stirring with the greased spoon between additions of sugar. Pour/place the fondant, with greased hands, onto a surface covered with Crisco and begin to knead until the fondant comes together. Some recipes suggest adding up to three more cups of icing sugar so that the fondant isn't too sticky, but mine wasn't sticky without the addition of anymore sugar. Try for yourself and you'll know how much more sugar to add. Be careful though, since too much sugar will create a dry fondant.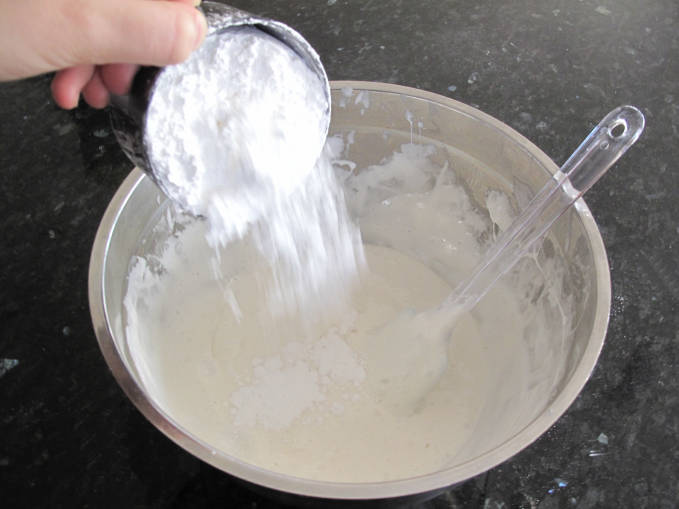 Shape the fondant into a ball and coat with Crisco. Wrap in plastic wrap and place in the fridge to cool completely. Many recipes suggest letting the fondant rest in the fridge overnight while others recommend a few hours. I'd rather be safe than sorry so I just let my delicious fondant rest overnight in the fridge. (UPDATE: I did an experiment, and fondant tastes/acts exactly the same if you use it after letting it sit at room temperature for only 10 minutes after making it. Also, if you do keep it in the fridge overnight, let it come to room temperature or warm it up in the microwave for a few seconds at a time before using it.)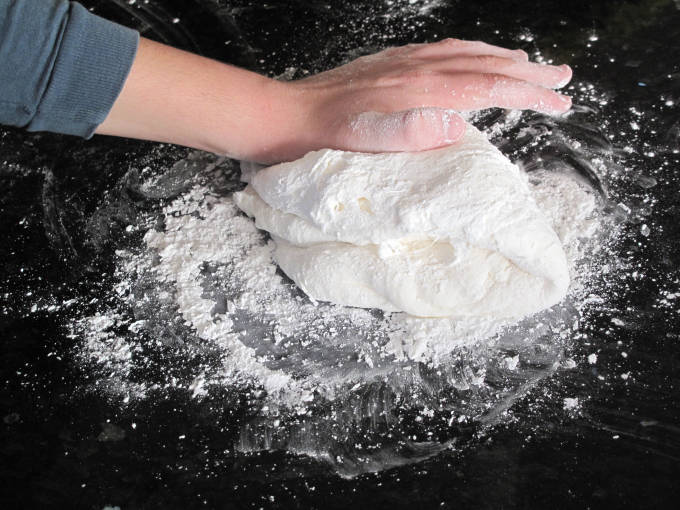 To work with the fondant cover your surface with cornstarch and roll the fondant into a thin layer. Roll out like a pie crust to cover a cake (make sure the cake has a coating of frosting underneath the fondant) or use cookie cutters to cut out shapes. Or, just use it like play-doh, and add random accessories to your cake! Attach fondant to fondant by brushing on a little bit of water.
If you want to add colour to your fondant the preferred way is to add the colouring before adding the icing sugar since it is much harder to knead colour in than mixing it in. Add in extra food colouring since the icing sugar will lighten the colour. You can also paint colours onto the fondant after shaping it using food colouring dissolved in a little bit of alcohol (like vodka).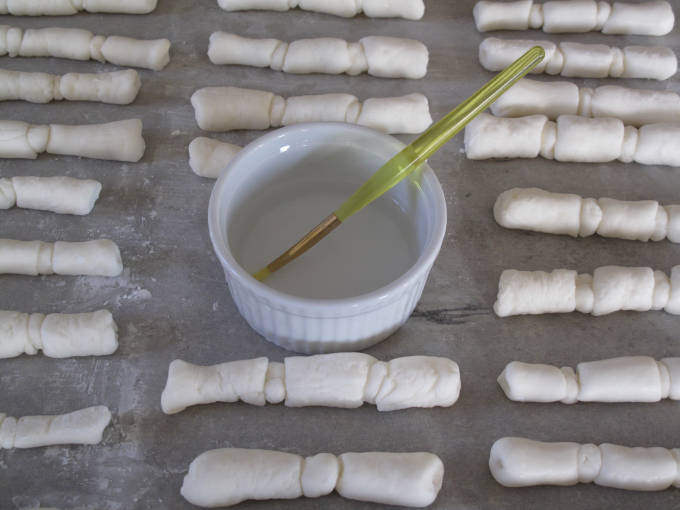 It's hard to describe how much fondant this recipe makes. Touch your fingertips from one hand to the fingertips of the other hand. Expand your hands as far apart as you can… that's about how much fondant you get.
Look out for what I do with this fondant in an upcoming post! Check out what I used this batch of fondant for here.
Liked this tutorial? Read another one!