­­­­I'm back from San Francisco, where I got to see a lot of really neat things like artichokes growing on Alcatraz and pistachios growing on a pistachio farm.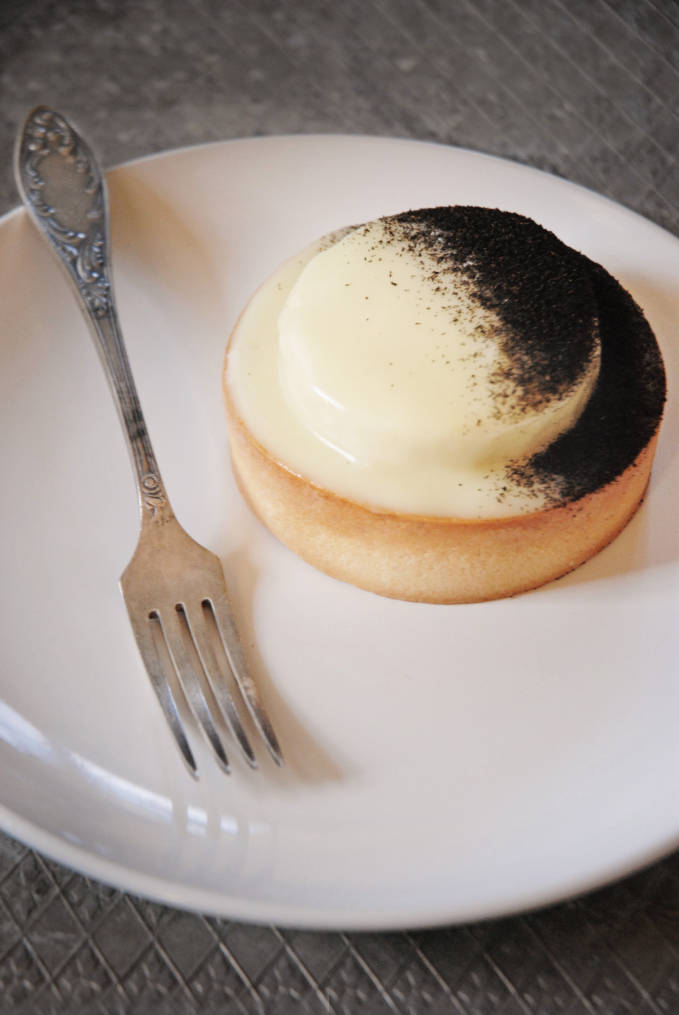 I spent a lot of the trip searching for ingredients and equipment that is a tad difficult to find in Toronto, and I am happy to report that I found many great gadgets that I will share with you in the next few weeks.
Most of that time was devoted to finding vanilla beans. I already have a large container of Madagascar vanilla beans at home, but I was looking for specifically Mexican and Tahitian vanilla beans in San Francisco.
All three have widely different flavour profiles. While Madagascar beans impart a common vanilla taste, the Mexican variety has a spicy undertone, and the Tahitian beans have a floral note. My goal was to secure the two types of vanilla beans that I didn't have and use them, along with my Madagascar beans, all in one recipe: Pierre Hermé's vanilla tart.
I failed. Well, kind of.
I did find Mexican and Tahitian beans for sale, but the minimum order was too large. I wasn't interested in spending $27 for vanilla beans when I already had fifty sitting in my cupboard, waiting to be used. I substituted Madagascar vanilla beans for the others the recipe called for, but I felt like I was insulting Monsieur Hermé. Pardon moi Monsieur Hermé.
In fact, I substituted and cut out many ingredients in Hermé's recipe. Vanilla powder? Not necessary. Egg white powder? Nah. Invert sugar? Scratch that. Potato starch? No thanks.
I also took a lot of the steps and combined or simplified them. I cut Hermé's ridiculously long recipe (which says quite a lot considering his rose and lychee croissant recipe is less than one page) down considerably so that it would be far more manageable.
I ended up with this magical vanilla tart with a crumbly almond shell, vanilla-white chocolate ganache, lady finger biscuit, vanilla-mascarpone cream, and ground vanilla bean garnish, which I picked up from a store in San Francisco.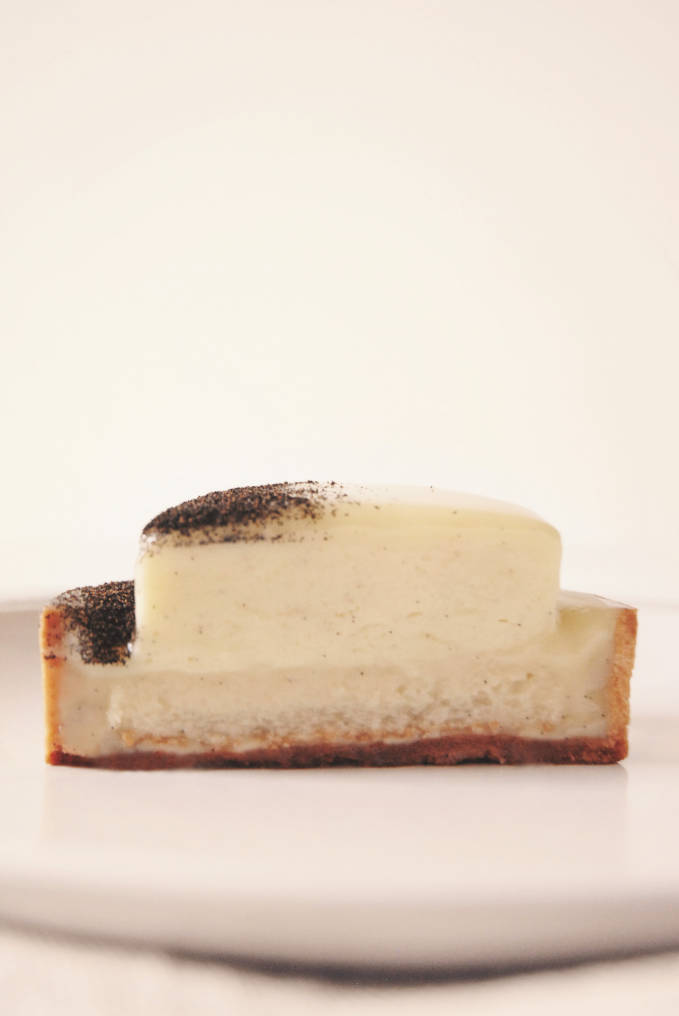 This tart is delectable. The vanilla-mascarpone cream is silky smooth and the rum-infused lady finger biscuit is unbelievably moist. The crunch from the pastry shell just helps seal the deal.
Putting one of these in my backpack should help me get through my first university lecture tomorrow. A game of Tetris might help too.
*recipe will be posted shortly*
Edit (2013/12/30): Agh! I'm so sorry. I forgot to add in the recipe and I totally forgot what modifications I made. If you Google around for the recipe you should be able to find it, but unfortunately I have lost the changes that I made.