Behind a beige desk, on a green metal chair connected securely to the desk by a thick piece of metal, is my spot. Every day, very carefully, I must climb over the bar to sit in my spot – a spot that must be fought for daily. If I stop in the hall to tie my shoe, I lose the spot and am banished to the back of the room. Law class is so argumentative that there are even arguments about seating. We are so loud that we close the door to the hallway to keep the hallway quiet.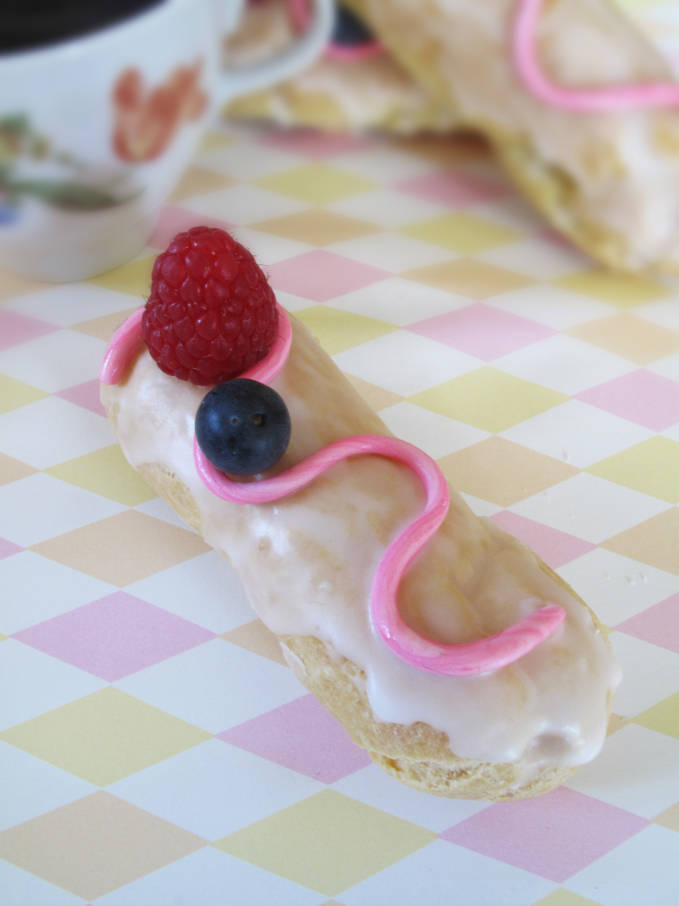 M stood up to close the wooden door that separated our dystopia from the hallway. My phone began to ring. Usually, it just vibrates. But this time it rang, and quite loudly too. I had to take it out of my pocket to turn it off – I could not wait for it to simply finish ringing. That was a challenge though because of the desk design. The only way I could take my phone out was if I got up from my desk. I slid out the left side and placed my hand into my pocket, grabbing the ringing phone. I flipped it over to read the caller ID as I was turning it off. It was an important call that I couldn't miss.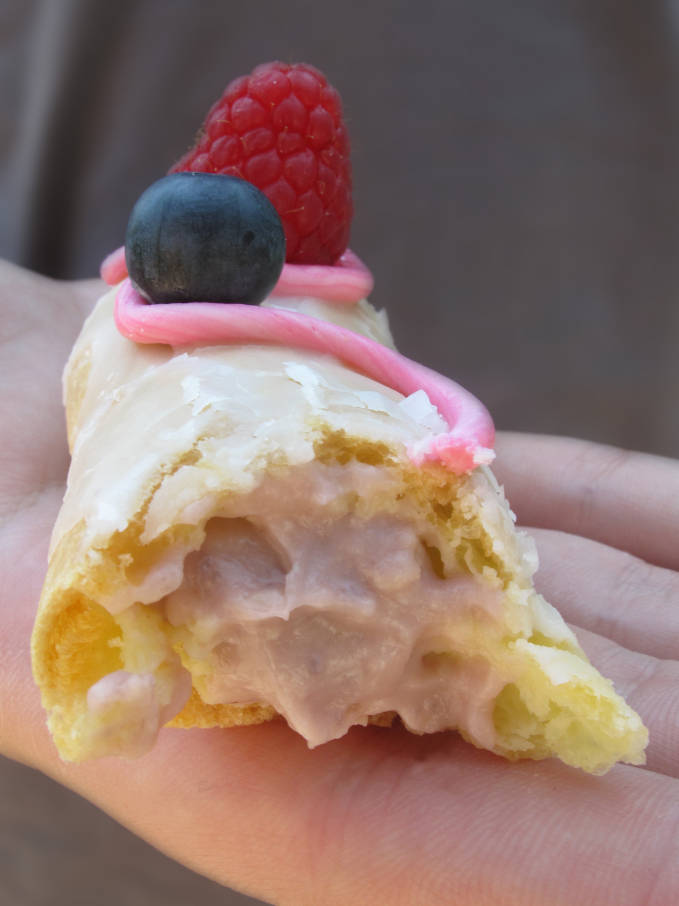 I moved the phone toward my face. Placed it near my ear, and answered it. M stood beside the door still, staring.
"Hello?"
I explained that I couldn't talk right now and asked them to call me back later. M continued to stare, a shocked expression on her face. I hung up the phone, placed it back in my pocket, and looked at my law teacher: M.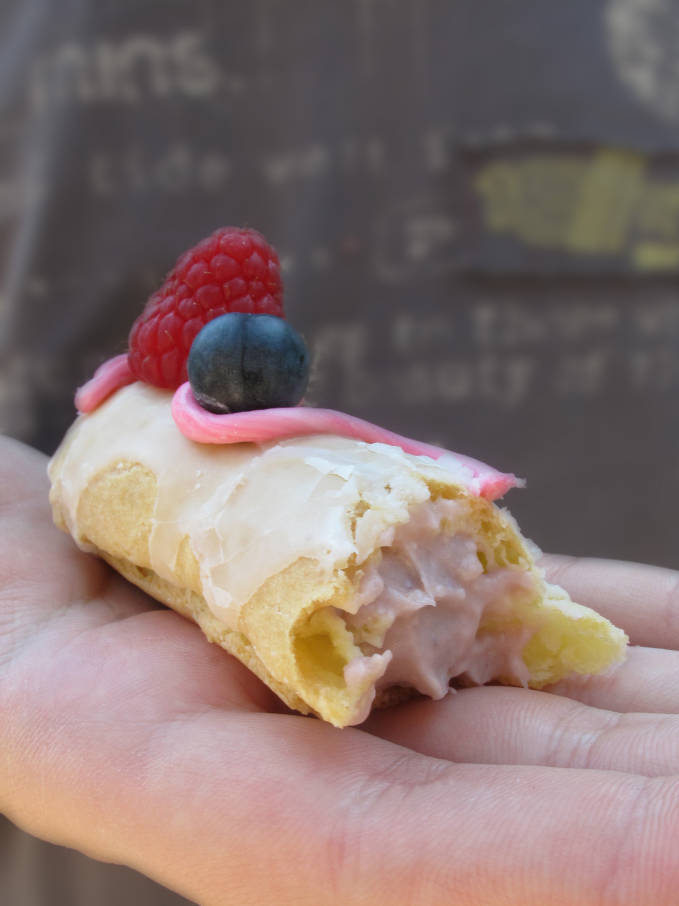 M was shocked. She could not – would not – say anything for a minute while I stood there with a guilty expression on my face. It was an important call that I couldn't miss. I needed to pick up the phone. If it was someone else, I wouldn't have answered it.
M didn't know what to do or how to respond. She said that she wasn't trained for that at teacher's college.
I felt really bad.
But later on J interrogated a visitor about whether falafels or half-falafels were being sold at lunch. "One fills you up, and the other leaves you hungry – I must know!"

Raspberry éclair with raspberry pastry cream, icing, pink fondant, and fresh fruit.
Ingredients
For the choux pastry:
1 cup (120g) flour
1 teaspoon sugar
½ teaspoon salt
½ cup (120g) unsalted butter
1 cup (250ml) water
4 large eggs, lightly beaten
For the raspberry pastry cream:
1 handful of raspberries, washed
1 tablespoon sugar
1 tablespoon water
⅛ teaspoon rose water
⅛ teaspoon vanilla
3 cups (750ml) milk
2 teaspoons vanilla extract
6 large egg yolks
½ cup (100g) sugar
4 tablespoons (40g) flour
4 tablespoons (40g) cornstarch
Method
Prepare the choux pastry:
In a bowl sift together the flour, sugar and salt. Set aside. Place the butter and water in a heavy saucepan over medium heat and bring to a boil. Remove from heat and, with a wooden spoon or spatula, quickly add the flour mixture. Return to heat and stir constantly until the dough comes away from the sides of the pan and forms a thick smooth ball. Transfer the dough to your electric mixer, or with a hand mixer, and beat on low speed a minute or two to release the steam from the dough. Once the dough is lukewarm start adding the lightly beaten eggs and continue to mix until you have a smooth thick paste. Using a piping bag with a round tip, pipe the smooth dough onto a baking pan lined with parchment paper. Bake at 400°F for 15 minutes and then at 350°F for about 30 minutes, or until golden brown on the outside but hollow on the inside. Leave the oven open a crack (by using a spoon or something else to hold it open) and let cool completely.
Prepare the pastry cream:
Combine the raspberries, sugar, water, rose water, and the vanilla in a saucepan and cook until raspberries are soft. Mash with a fork and using a sieve discard all the seeds. Place the coulis in the fridge to cool. Later, whisk together the egg yolks and sugar together. Sift together the flour and cornstarch and then whisk into the egg yolk mixture until you get a smooth paste. Meanwhile, bring the milk and vanilla to a simmer in a saucepan over medium heat. Remove from the heat and add slowly to the egg mixture, one drop at a time and then in a steady stream, constantly whisking. Then, pour the mixture back into the saucepan and cook over medium heat until very thick, stirring constantly. Pour into a clean bowl, cover the surface with plastic wrap so that a crust doesn't form, and cool completely in the fridge. Once both the cream and the coulis are cool, mix together.
Assemble the éclairs:
Using a wooden skewer poke a hole in the side of the éclair. Pipe the cream into the éclair until it feels heavy. You can either stop now or dip it into a icing made by combing 1½ cups of icing sugar with 2 tablespoons of water. Dip the éclairs into the icing and then raise the pastries up and down slowly until the ribbon of icing stops. Decorate with fondant and fresh fruit.