During my spring break I flew across the Atlantic to visit my family. My brother, R, and I ended up sleeping in the same room. He slept on a twin bed, and I slept on the ground. I was alright with that though since the flying cockroaches usually attacked from above.
I turned under the sheets, trying to fall asleep when I began to hear a loud, harsh noise.
At first I thought an animal was making that noise – a flying cockroach, perhaps. It seemed though to be coming from R's direction, but why would R randomly make strange noises in the night?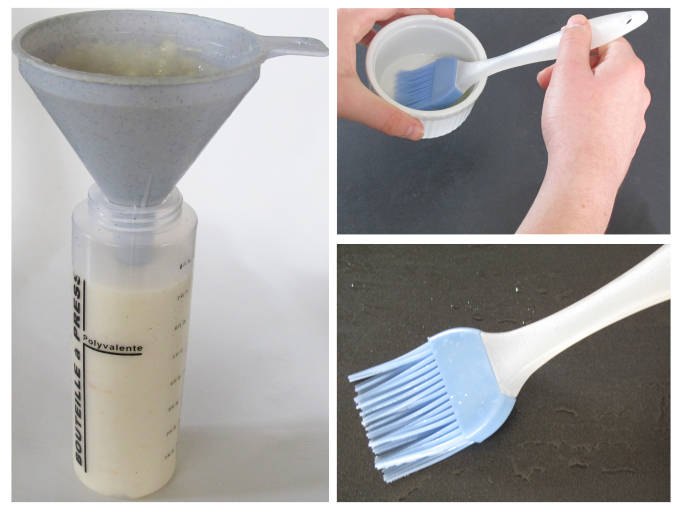 Then I realized that R was snoring. I grabbed my cellphone, turned on the flashlight application, and directed a white light into his eyes.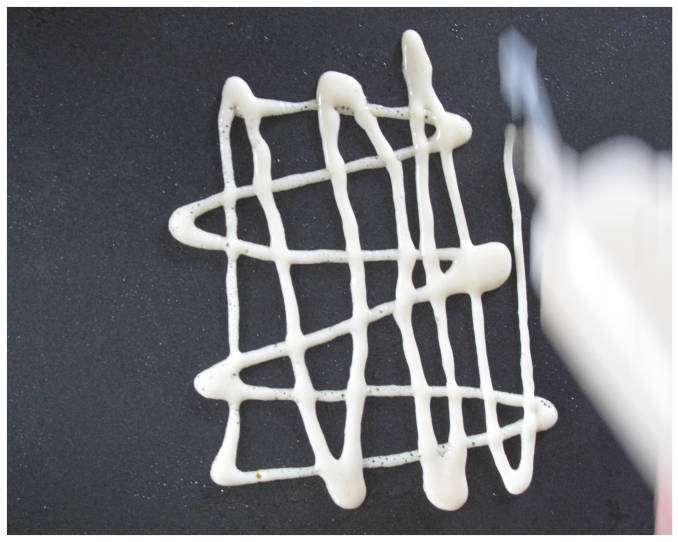 He awoke, yelling. I tried to explain to him that he was snoring, but he denied it: "Don't be crazy," he said, "stop acting like an Ilan," he said. He also said that if he was really snoring, I should have recorded it.
About ten minutes later he began to snore again. I pulled out the cellphone, and began to record the monstrous sounds that came from him. I had proof now. No longer would I be called crazy. Or an Ilan!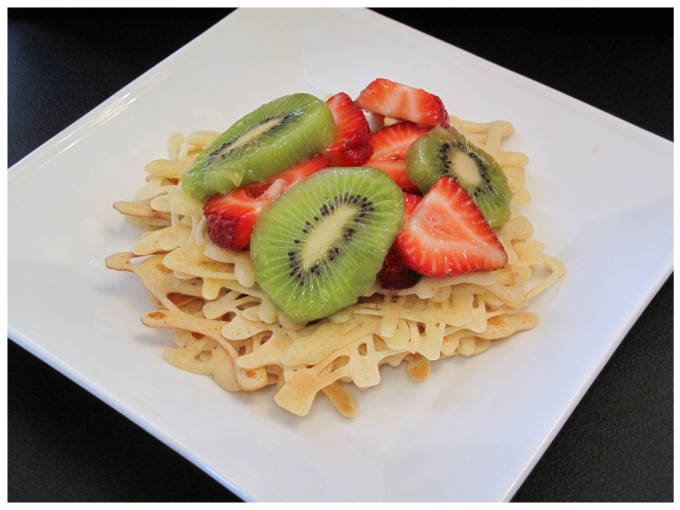 I woke him up. I played the video. There was no sound. Nothing. Absolutely nothing.
I caught him snoring again later. I recorded it. I played the video back to him and there was just static. The cellphone is against me! It's a conspiracy!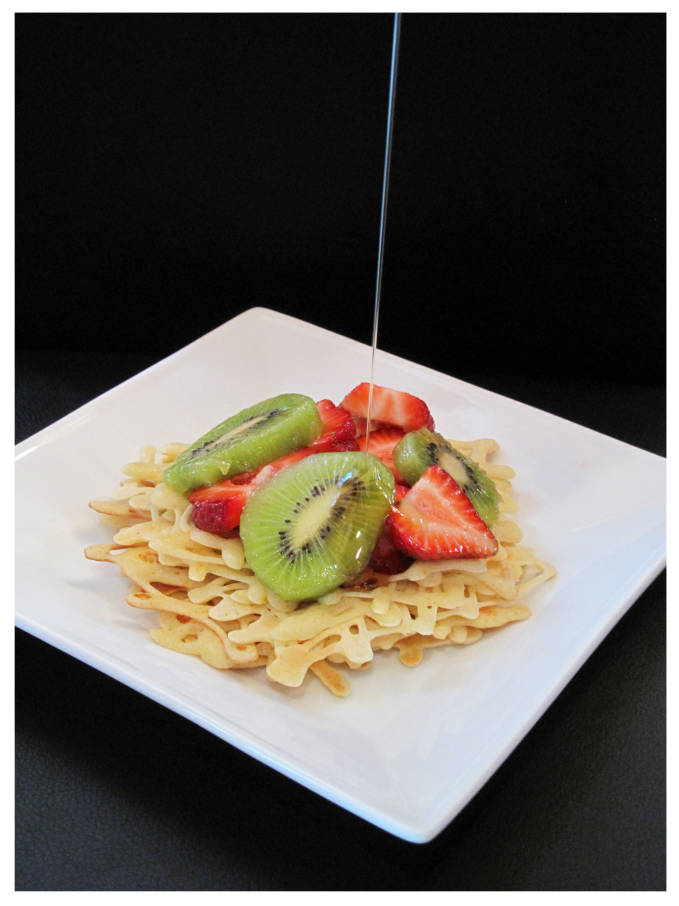 I still have no evidence that he snored that night. Everyone thinks I've gone crazy crazier. I haven't though. He did snore. Trust me, although I have no proof. Please?

Orange-Buttermilk Lace Pancakes
Tired of traditional pancakes? These pancakes are a twist on the traditional and are light and fluffy!
Ingredients
For the pancakes:
1 cup (130 grams) all-purpose flour
1 teaspoon baking powder
¼ teaspoon baking soda
¼ teaspoon salt
2 tablespoons (28 grams) granulated white sugar
1 tablespoon very fine orange zest (zest the orange and then chop the zest)
1 large egg, lightly beaten, at room temperature
1 cup (240 ml) buttermilk, at room temperature
3 tablespoons (40 grams) unsalted butter, melted and at room temperature
For the fruit topping:
2 kiwis, peeled and sliced
10 strawberries, sliced
¼ cup (62.5ml) fresh orange juice
2 tablespoons white sugar
Method
Prepare the pancakes:
In a large bowl sift together the flour, baking powder, baking soda, salt, sugar, and orange zest. In a separate bowl whisk together the egg, buttermilk, and melted butter. Make a well in the center of the dry ingredients and then pour in the egg mixture, all at once, and stir (with a rubber spatula or wooden spoon) just until combined. The batter should have some small lumps. Do not over mix the batter or the pancakes will be tough. Heat a frying pan or griddle over medium high heat until a few sprinkles of water dropped on the pan or griddle splatter. Adjust the temperature as needed. Can also use an electric griddle with the temperature set at 350 degrees F (180 degrees C). Using a piece of paper towel or a pastry brush, lightly brush the pan with melted butter or oil (or spray with a non stick vegetable spray.) Pour pancake batter into a squeeze bottle or into a pastry bag with a very small, round tip. I do however suggest using a squeeze bottle though. Squeeze a steam of pancake batter up and down, left and right. Or, draw a picture or write your name! When the bottoms of the pancakes are light brown and bubbles start to appear on the top surfaces of the pancakes turn them over. Do not worry if the pancakes are a light colour - that's OK as long as you poured a thin stream of batter. Repeat with remaining batter, brushing the pan with melted butter or oil between batches.
Prepare the fruit topping:
Mix all ingredients and let sit for twenty minutes.
Assemble:
Serve pancakes warm with fruit topping, jam, maple syrup, butter, sour cream, whipped cream, ice cream; anything you wish!