In 2003, Alberta (which is a province in Canada, which is part of North America) had a mad cow disease scare. If you don't know what mad cow disease is, it's a neurological disease that you get from eating tainted beef. Symptoms include insomnia, depression, personality and death. And, being eight, I was scared. Really scared.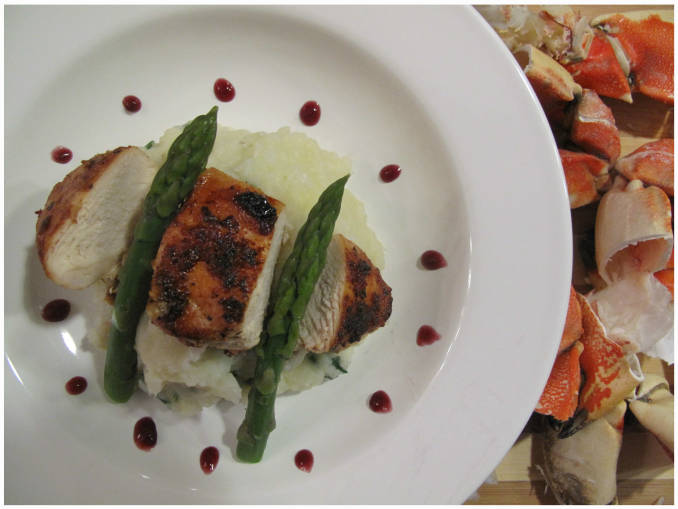 My mother banned all beef from the house during that time. People were scared and she didn't want any of us to get sick.
A few days later we went to McDonald's. Now, don't get me wrong, I'm not a fan of McDonalds and neither are my parents but, sometimes, when you're on the road it's your only choice. The only thing that I liked to eat at McDonalds were the happy meals. They made me happy, I guess.
But, because of the mad cow scare, my mom said that beef was strictly off limits and therefore happy meals were off the table.
Later, whenever I ate beef I felt uneasy and strange. I stopped eating beef because of the bad memories. Plus, what they reported on the news about mad cow disease didn't help (yeah, I watched the news sometimes when I was eight).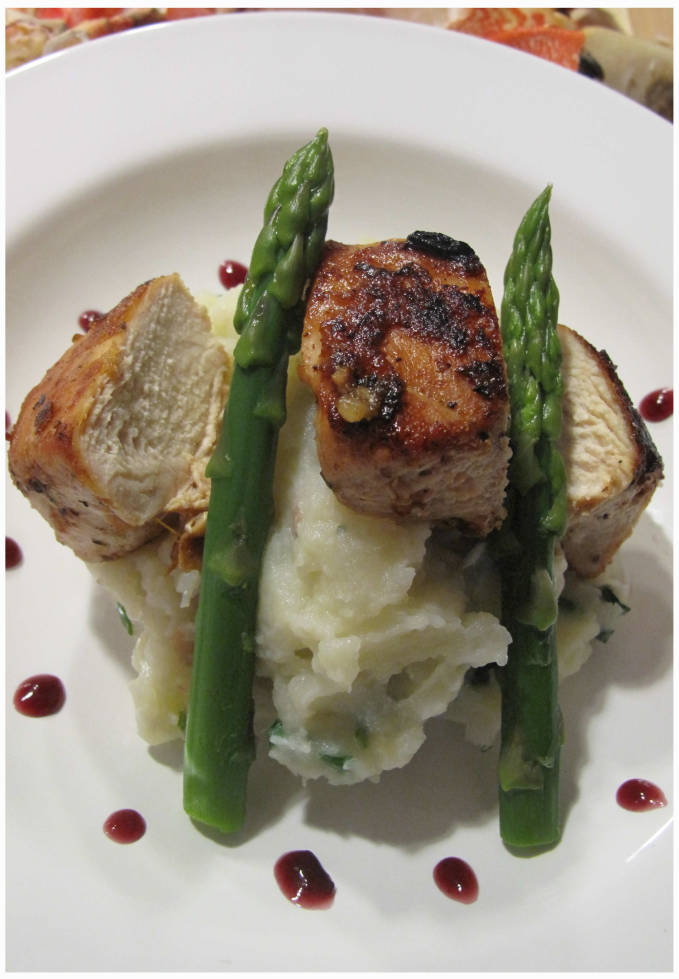 I became a chicketarian. A chicketarian is someone who only eats chicken as a protein (a bit like a vegetarian who eats chicken) and I haven't looked back since. My parents, on the other hand, keep on trying to get me to eat beef.
Oh, but I eat crab. Who doesn't love crab?
Happy holidays everyone!

Orange-garlic chicken with crab mashed potatoes, blanched asparagus, and red wine reduction.
Ingredients
For the mashed potatoes:
7 medium potatoes
1 teaspoon salt
½ cup (125ml) milk
Meat from 15 crab claws, a de-shelled crab,
or a can of crab meat (fresh is best!)
¼ cup butter
30 or so chives, chopped (do not chop the same area twice or chives will wilt)
Method
Prepare the potatoes:
Wash, clean, and chop potatoes into medium-large pieces. Place in a pot and fill up with water. Add the salt and cook on medium heat until a knife easily goes through the potatoes, about 25 minutes. Drain potatoes and put them back into the pot. Add the milk and stir. Add butter along with the chopped chives. Mix in crab meat. Serve warm.