July 1st is Canada Day.
It's kind of like Independence Day, but for Canada.
On a side note, did you know Canada came from the First Nations word "kananta" which means land?
We're a creative bunch.
Well you know how lots of people have Independence Day parties? Where everything is red, white, and has blue sprinkles?
Well, Canadians can be patriotic too.
We use red sprinkles.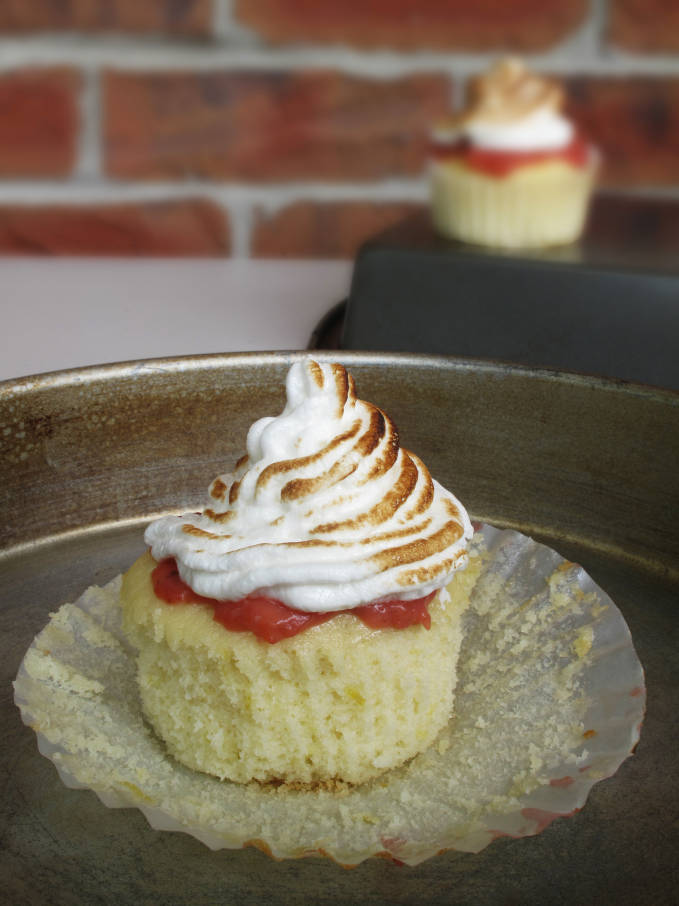 Or fire. Fire is so much cooler than red sprinkles anyway. Yeah.
These cupcakes are perfect for Canada Day parties. A delicate, moist lemon cake with a balsamic strawberry curd and toasted meringue. Toasted with fire.