I think I'm being watched.
Not by aliens.
I think I'm being watched by my neighbour.
(If it was aliens the solution would be much simpler – I would just make myself a tinfoil hat.)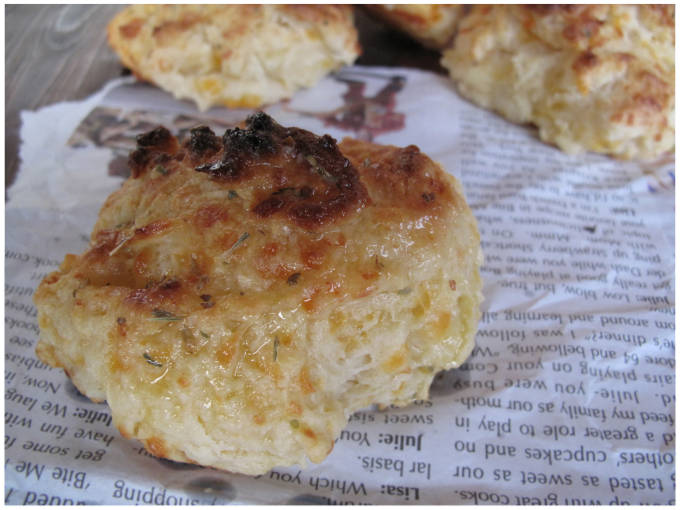 A few weeks ago I woke up and sat up in bed. I turned to look out the window and saw a person staring in my direction.
We stared awkwardly at each other for a few moments.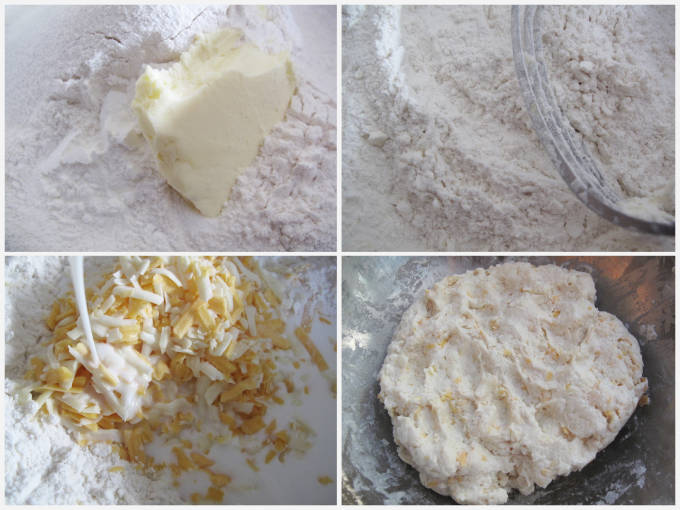 Then they quickly closed their blinds.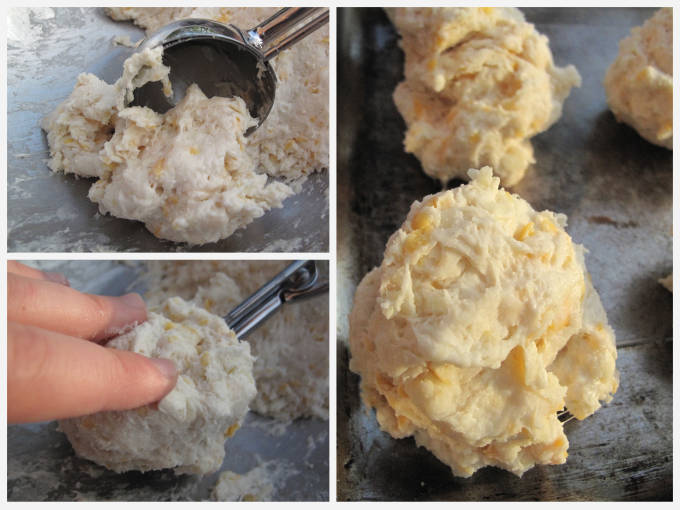 I then noticed that in their blinds was a cut out circle.
In the middle of their pastel-white blinds was a large circle, about the size of their head.
They could continue staring with their blinds closed.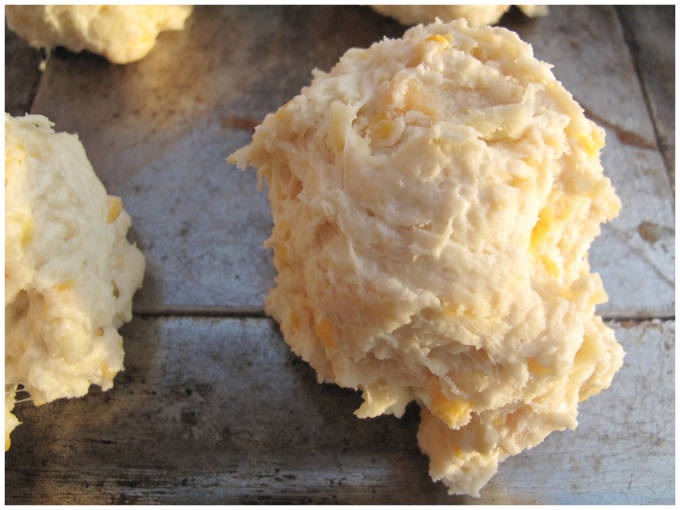 No tinfoil hat could help me now.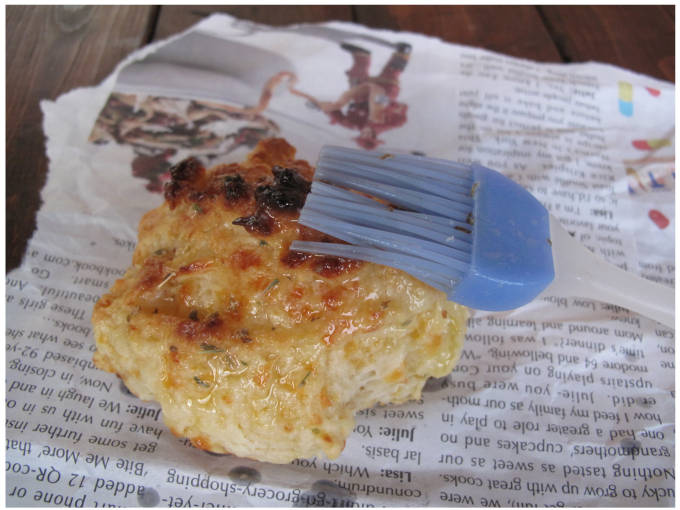 I told my parents but they laughed it off.
I didn't think it was funny though. For the next week my blinds were completely shut; not even a beam of sunlight penetrated the glass.
I lived in artificial light.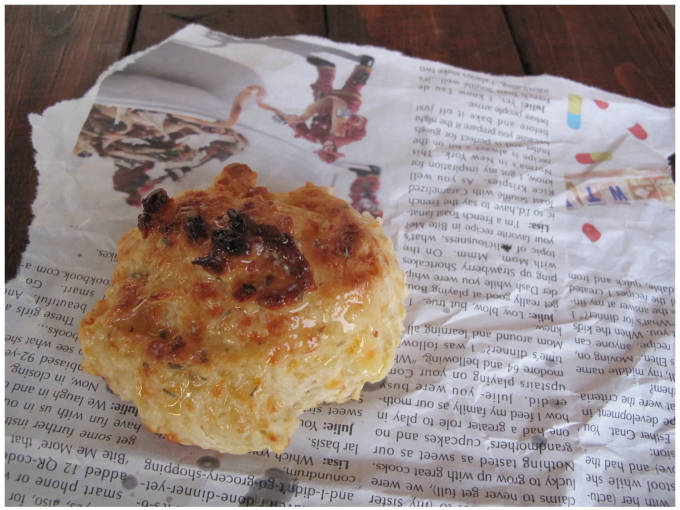 And feasted on my copycat cheddar bay biscuits, just like the ones from Red Lobster.
I sat in the dark and munched on biscuits.
Delicious, buttery, cheddar-y, biscuits.

Instructions to make cheesy biscuits just like the ones at Red Lobster.
Ingredients
For the biscuits:
2½ cups (310g) flour, sifted
1⅓ tablespoons baking powder
¼ teaspoon salt
Scant ½ cup (95g) cold butter, cut into chunks
1 heaping cup (135g) grated cheddar cheese
1 cup (250ml) cold milk
¼ teaspoon garlic powder
For the glaze:
4 tablespoons butter, melted
1 teaspoon garlic powder
½ teaspoon dried oregano or parsley flakes
pinch salt
Method
Prepare the biscuits:
Preheat your over to 400°F. Mix the sifted flour, baking powder, and salt in a large bowl. Use a whisk to blend thoroughly. Cut in the cold butter using a pastry cutter or two knives or a fork until thoroughly incorporated. There should be small chunks of butter in there about the size of peas. Add the cheese, milk, and garlic powder. Mix by hand until combined. Using an ice cream scoop place the biscuit dough onto an ungreased cookie sheet. Bake for 20 minutes or until the tops of the biscuits turn brown.
Prepare the glaze:
Combine all the ingredients and spread the butter over the top of the biscuits when they come out of the oven. Use up all the butter.